Are you planning a family vacation to Haiti and you're looking for a comfortable and enjoyable hotel? Residence Royale Hotel may have what you're looking for. From a 24/7 swimming pool to a sun terrace, garden, and pool bar, there's everything you could ever ask for, and it's all part of an affordable package. You and your family will have the best time here at our hotel!
We're rated as one of the best hotels in Cap-Haitien for a very good reason – the professionalism and promptness of our staff, the extent of our amenities, and the comfort of our lodgings. You won't have moment to spare with all the activities you can engage in, both in and around the hotel. We're located on Route Mont-Joli, Carenage, Okapi, so the views are extraordinary.
Call us at +509 2230-1316 or +509 3445 4545 for more information. Alternatively, you can book a room directly from here.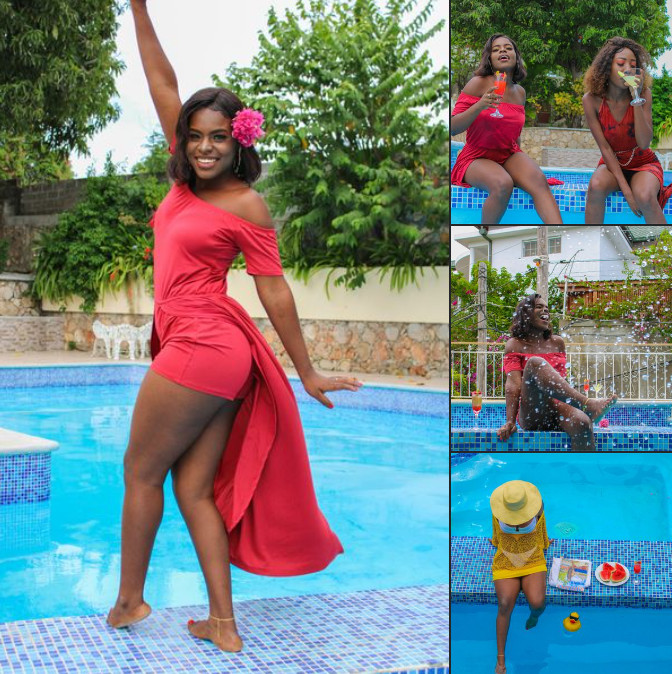 Free Swimming Pool Opened All Year
One of our most popular attractions is the swimming pool that we keep open all year-long. Outfitted with a pool-bar, single and family tables, and a team of waiters ready to fulfill all your culinary desires, there's nothing you could ever want for. Take a dip and forget all about stress or tiredness! The pool bar has many exotic drinks on offer that'll sate your thirst and freshen you up during a hot summer day.
You can also grab snacks or have the waiters bring you delicious meals prepared on-site by our chefs. Nothing compares to taking a dip in cool water, sipping from a cocktail, and enjoying a snack in a hot afternoon. Residence Royale Hotel takes the comfort and enjoyment of our clients very seriously, which is why our front desk is open 24/7 for any requests!
Shared Lounge and TV Area
Are you bringing your children along for the trip? Then, the shared lounge and TV area will be just perfect to keep them occupied while you're taking your sweet time relaxing. Or you can join in on the fun for some cool family time. Naturally, you'll have waiters on hand ready to satisfy your every whim and make your stay here as welcoming and enjoyable as possible.
Whether you want some free time for yourself or you're looking forward to new activities with your children, our shared lounge and TV area provide just that. Snacks, drinks, meals, there's plenty of that 24/7. Our hotel also offers one of the finest selections of cuisines in Haiti, from Caribbean and Creole to French, American, A la Carte, buffet, and so on.
Sun Terrace and Garden
Fancy taking a walk to cool off and marvel at Haiti's exotic beauty? Our gardens will let you admire the natural beauty of our country to get a better idea of how your time will be spent here. If you just want to relax and take a sun bath while sipping on a cold cocktail, our sun terrace is just what you need. You can get anything from the bar at any time and even bring meals on the balcony to serve your breakfast with style.
All in all, Residence Royale Hotel offers several engaging activities that both you and your family may partake in during your stay here. Our staff is very friendly, punctual and well-instructed, so you won't want for anything in that regard. Make any requests and you'll be served accordingly!
If you're interested in learning more about our rooms or booking one, then call us at +509 2230-1316 or +509 3445 4545 for more information. Alternatively, you can book a room directly from here.