If you're a thrill seeker who looks to travel the world, experience exhilarating emotions, and craft unforgettable experience, we welcome you to Cap-Haitien and Residence Royale Hotel in Okap Haiti. We can accommodate solo travelers and families alike, providing access to a multitude of amenities and services.
You can now enjoy your traveling experience in a comfortable and luxurious setting unlike any other. Nature is magic here, a type of magic that will imbue your vacation and make you want for more. You can book a room at +509 2230-1316 or +509 3445 4545 if you're ready to make a reservation. Or use our online platform for more ease!
The Unparalleled Hotel Royale Experience
We offer everything you might need for an unforgettable recreational experience, starting with a gorgeous swimming pool, unique gardens, a luxurious terrace, unmatched living quarters, a tropical atmosphere, and the best cuisine in the region. There is no limit to the amount of recreational activities you can indulge, including swimming, visiting nearby historical and cultural sites, sipping on a cold cocktail, and even watch TV and relax if Haiti becomes too much for you.
We have a proficient team of professionals whose sole purpose is to make your stay as memorable as possible. They'll provide you with the best food, clean living conditions, and easy access to all of our hotel's amenities. You can even receive information and guide to nearby touristic sites if you're in the mood for tasting the local history and culture.
And, how can we forget, you get secure private parking, concierge services, shuttle services, and even car hire services for ease of transportation around the area.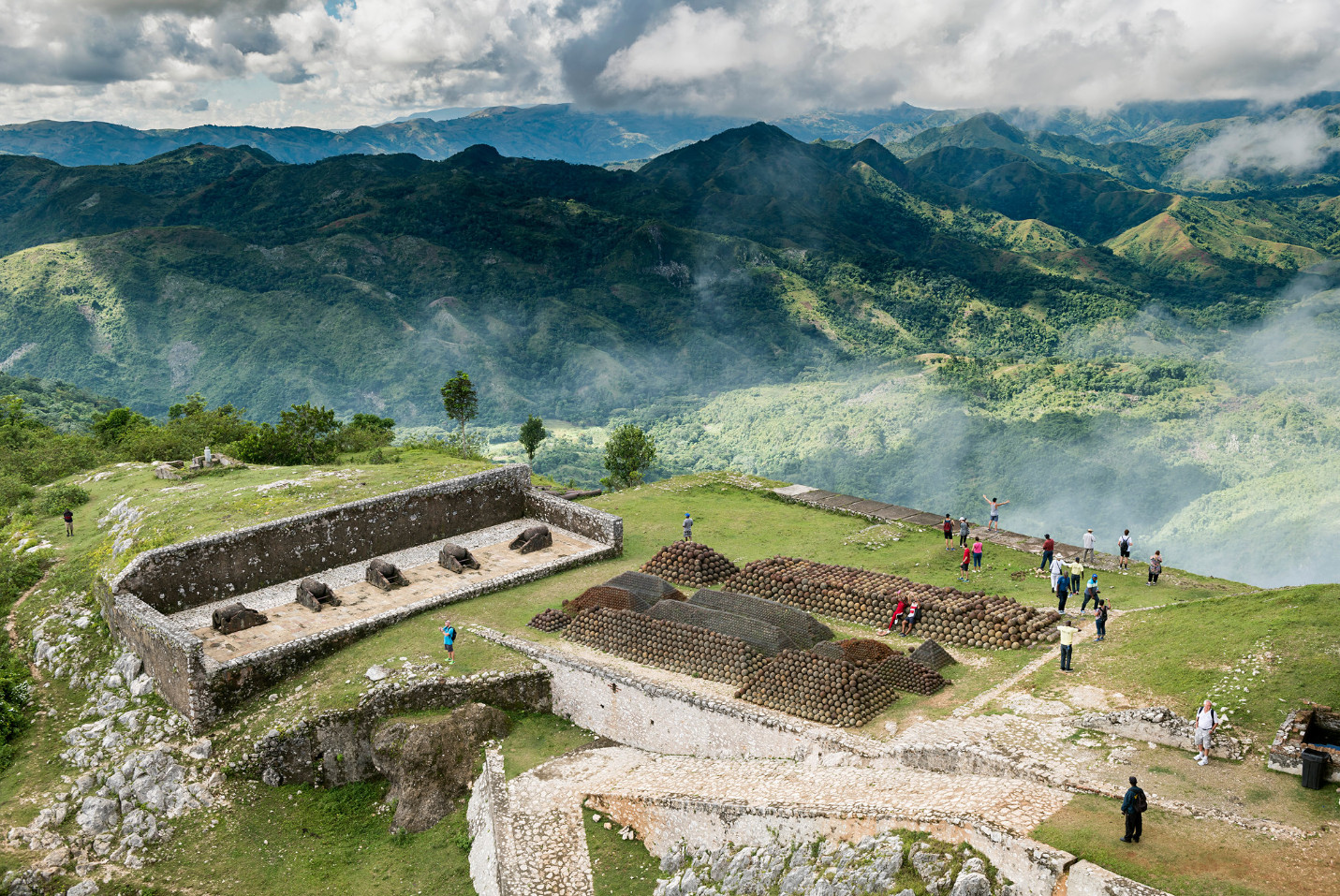 Taste the Local Magic
There are few things more exhilarating and memorable than an exotic dish of good and novel food. And that's exactly what you're getting at Residence Royale Hotel. Our job is to meet all of our guests' culinary preferences, which means we provide a mix of local and international cuisines. You get breakfast, brunch, lunch, dinner and your own cocktail hour for a plus of comfort and delight.
The food is always fresh, made from hand-picked ingredients and prepared by some of the best chefs you can find. You're a fan of French or American cuisine? We have you covered? Or maybe you prefer some Cajun or Caribbean tastes. Don't worry, we can go there too. You can even get a delicious BBQ if you want something simple and tasty, to remind you of home.
Visit Nearby Attractions and Take Some of Haiti's Culture Home with You
Resident Royale Haitian is the perfect gateway to the local culture and history. Cap-Haitien is imbued with meaning and you can see that with your own eyes. Some of the most prominent local attraction include:
The Cathedral Square – You can recognize this landmark by the statue of Jean-Jacques Dessalines guarding the Cathedrale Notre Dame's façade and the construction's unmistakable white and yellow painting. The Cathedral Square features large open spaces and lush vegetation, Haiti-style.
Danthor's Cauldron Apothecary – A real treat for those interested in cultural memorabilia and who want to take some of Haiti's culture home with them. Danthor's Apothecary will serve as an introduction to vodou, energetic crystals, perfumes, and some of Haiti's unique religious vibe.
Heros de Vertieres – This monument is a superb reminder of Haiti's independence. The statues have exceeded their 70-year mark and stands evidence of Haiti's state-forming struggle against the French troops. A must-see site.
Live, Visit, Enjoy!
If you've decided to make this vacation the experience of a lifetime, Cap-Haitien is your ideal destination. It is here where memories are forged and where you will discover the true meaning of a beautiful life.
Don't waste any more time! Contact Residence Royale Hotel at +509 2230-1316 or +509 3445 4545 or book online, and let the fun begin!