Have you grown tired of the same old vacation destinations you go to every year? Are you ready for something a bit more luxurious and maybe even exotic? Then why not book a room at Residence Royale Hotel and see what Haiti has to offer? Our country is in top of most popular vacation destinations, and it has been for many years. Why do you think that is?
Located in the heart of the Caribbean, Residence Royale Hotel has plenty to offer, from stunning views to delicious and diverse cuisines, modern amenities, and stylish residential suites that you'll love. We'll make your vacation here as comfortable and stress-free as possible while tailoring everything to your exact preferences.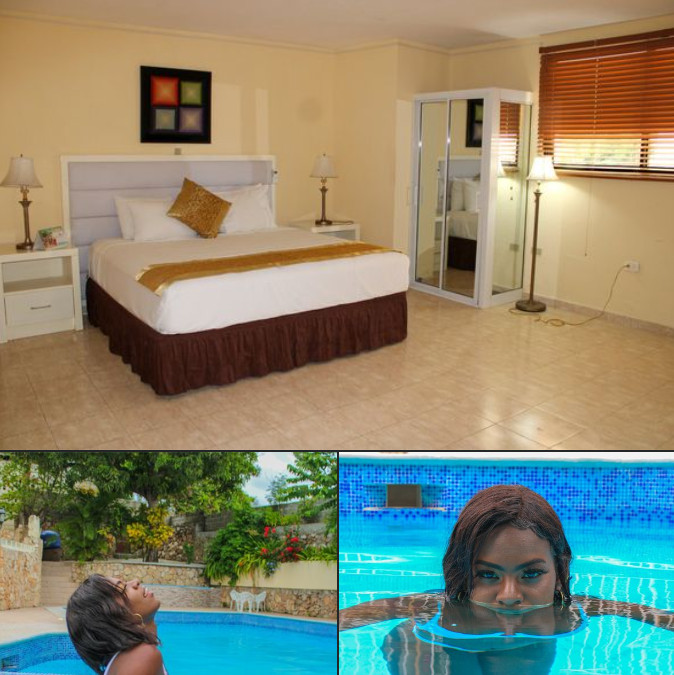 Call us at +509 2230-1316 or +509 3445 4545 for more information. Or, you can book a room directly from here. We'll be waiting for you!
What Makes Residence Royale Hotel a Good Choice?
First of all, Residence Royale Hotel has been serving clients in the hospitality industry for many years, so we have both the experience and professionalism to transform your stay into an unforgettable experience. We offer superior-standard comfort, modern amenities, and a cozy and exotic atmosphere that you can't get tired of. As for our living quarters, they're like a home away from home.
Our hotel also offers the following during your stay here:
Airport shuttle
Room service
Shared lounge and TV area
Tour Desk and 24-hour front desk
Daily housekeeping
Laundry
Free and secure parking
Free Wi-Fi
Free swimming pool open all year
Diverse cuisine (American, French, Cajun/Creole, Caribbean, Buffet, A la Carte, Grill)
Shuttle & concierge services
Rent-a-Car services available at all times with 500+ cars to choose from
Air conditioning
Family rooms
Sun terrace and garden
Pool bar
Why settle for a boring an uninspired hotel when you can choose Residence Royale Hotel and live out your secret exotic fantasies in a dream location? Luxury, exoticism, stunning views, and peak comfort await you here!
Exclusivity & Luxury as the Main Perks of Our Hotel
Our hotel is beautifully furnished wit high-end décor and modern amenities, including state-of-the-art kitchens, professional chefs, private bathrooms, and private terraces. The spacious living areas are designed with comfort in mind and will all allow you to fully enjoy your time here as though you were home. Our rooms come in three sizes:
Suite for 2 adults one 1 child with a view of the mountain or the city. It includes 1 king-type bed and 1 additional bed on demand
Deluxe Double for 4 adults with a view of the city or mountain. It includes 2 queen-type beds
Deluxe Queen for 2 adults, containing 1 queen-type bed, with a view of the mountain or city, depending on your preference
Our hotel boasts a large swimming pool that's entirely free and open all-year long, a sun terrace, and a garden to walk around the premises and take in all the natural splendor. Our professional concierge services can take care of all your appointments, restaurant reservations, transport, and excursion bookings. No stress for you, a please for us!
Book a Room Today
Residence Royale Hotel is the perfect place where you can unwind and catch a break from the mundane. The exoticism oozing from every pore of our hotel will convince you to explore Haiti with all the more enthusiasm and joy. Indulge yourself in one of the finest vacations in the Caribbean and book a room with us at +509 2230-1316 or +509 3445 4545 for more information. Alternatively, you can use the online platform here.