Many customers are interested in the cuisine variety at the Residence Royale Hotel, so we decided to answer this question thoroughly. We'll go over the various cuisines and food-related amenities we provide and what you'll have access to during your stay here. Our hotel is wholly dedicated to offering a pleasant experience to you and your family if you decide to rent a room with us.
Call us at +509 2230-1316 or +509-3445-4545 for any questions about our amenities and food options. Alternatively, you can book a room online through our platform. If you want to learn more about our services, keep reading!
Cuisine Options
Residence Royale Hotel employs professional cooks who are knowledgeable about different types of cuisines, including:
Cajun and Creole
Caribbean
French
American
Grill and BBQ
A la Carte
Buffet
Our hotel guests had nothing but compliments when it comes to our cuisine and food. Thanks to our cuisine diversity, we can accommodate anyone's tastes, no matter their peculiarities. We have anything from burgers and pizzas to broths, meatballs, and more exotic meals that you won't find anywhere else. Our chefs will also prepare local delicacies that Haitian cuisine is most known for.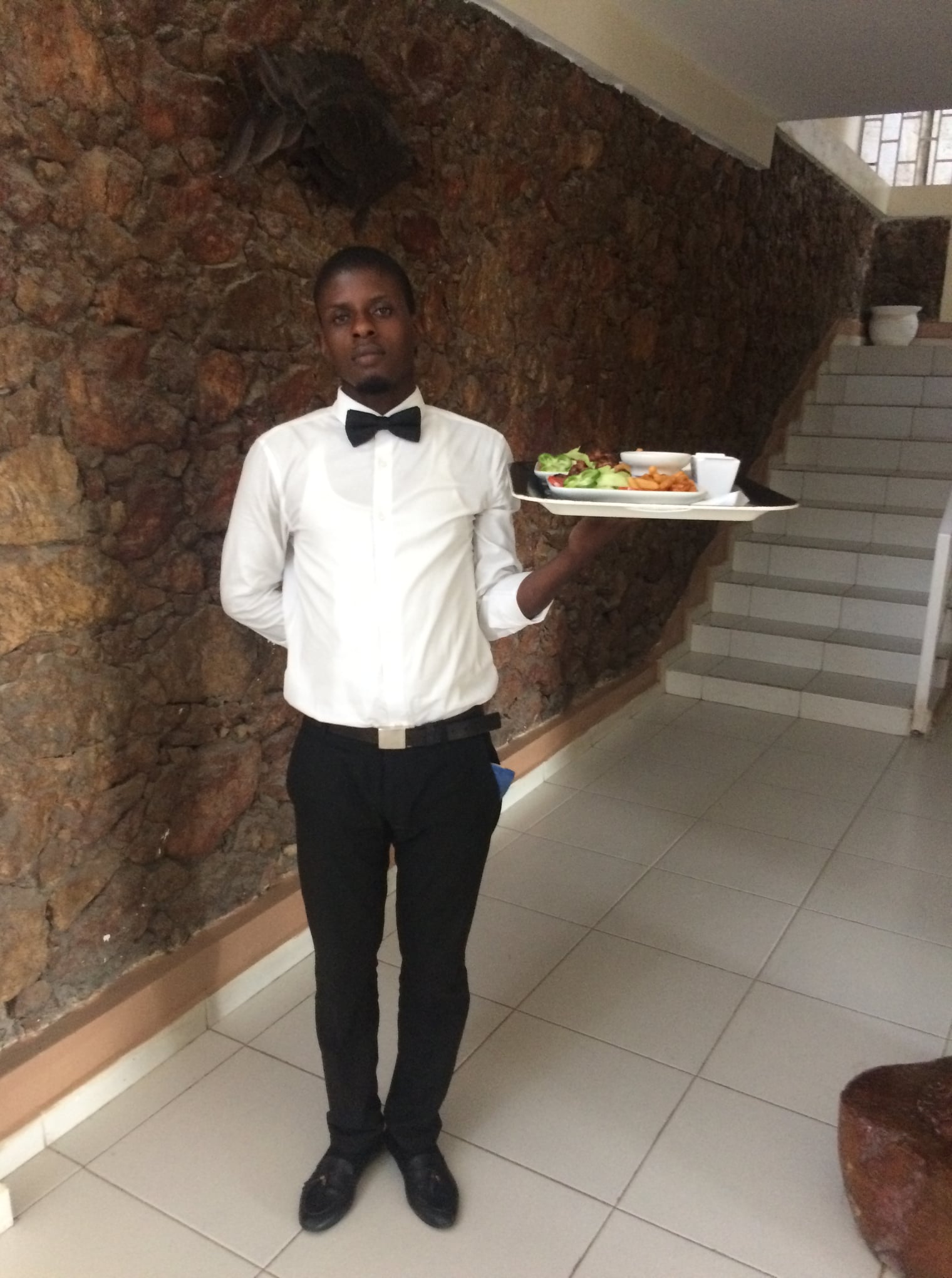 We guarantee you'll find our food to your liking and more! The restaurant serves breakfast, brunch, lunch, dinner, and cocktail hour with the possibility of customized meals for every client. With so many meals to choose from and such a diverse array of cuisines, you'll feel pampered beyond belief, which is exactly what we want.
Affordable Food with a Premium Flavor
Affordability and quality are our most important goals when it comes to food. You won't feel cheated by the price tags of our meals, nor will you regret choosing one of them. Every recipe is made with love by a professional chef well-versed in the culinary arts. Needless to say, you'll experience a variety of flavors and aromas that lead to a superb combination when put together by our expert chefs.
Residence Royale Hotel is one of the best hotels in Haiti when it comes to its food and diverse cuisines. Do you want something spicy or sweet? Perhaps a healthier alternative or something vegetarian? We have those and much more! Whether you're a carnivore, vegan or vegetarian, we have various meals that perfectly fit your preferences.
You'll never want anything while you're housed at Residence Royale Hotel. Our food is premium-grade, and our chefs will keep surprising you with their dishes. Consistent quality goes hand in hand with originality and authenticity for our cooks. Whether it's American or French, Caribbean or Cajun, you'll love all our meals!
Book a Room Today and Experience Our Food!
Haiti's Caribbean heritage ensures the originality of its food. Our cuisine is unlike any other in the sense that it combines many different cuisines to create something unique and authentic. If you've never tasted Haitian food, then you have something to look forward to. Call us at +509 2230-1316 or +509-3445-4545 for any questions about our amenities and food options. You can also book a room online through our platform.
We have many room options for you and your family, or if you're a single traveler, we have the perfect accommodation for you. If it's something you should be worried about, it's not our food but rather how much of it you'll be able to experience. We hope you have a pleasant stay here and know that Residence Royale Hotel will always do its utmost to give you an unforgettable experience in Haiti.