Hidden away in the charming city of Cap-Haitien, Haiti, is Residence Royale Hotel, a luxurious haven for those eager to dive into the area's fascinating cultural history. With stylish accommodations and top-notch services, this hotel guarantees every guest a delightful and unforgettable stay.
If you're interested in booking a room, call us at +509 2230-1316 or +509 3445 4545!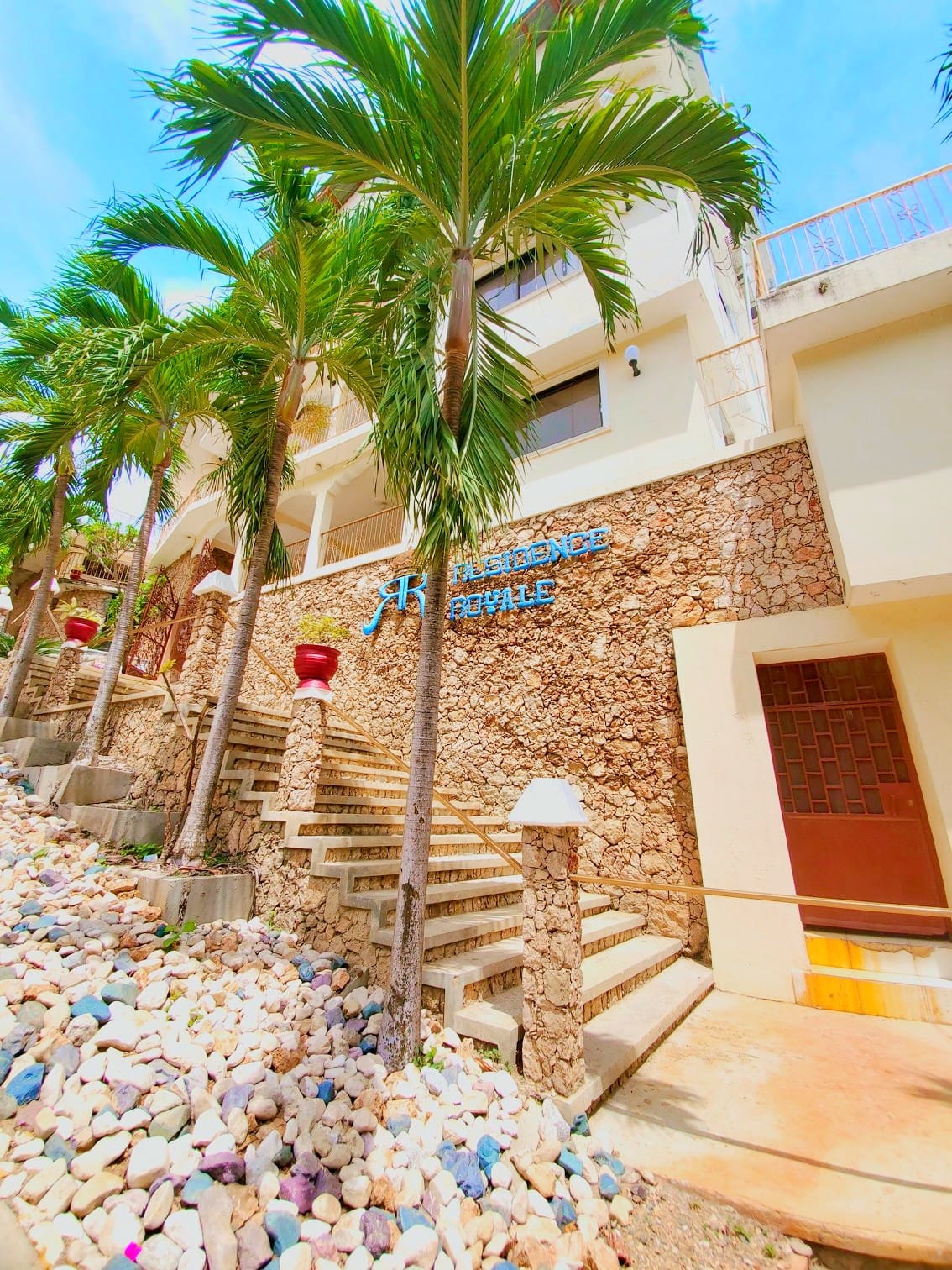 Cap-Haitien's Historical Roots
As a UNESCO World Heritage site, Cap-Haitien is steeped in a captivating history that played a vital role in shaping the Haitian culture of today. With streets adorned with remarkable colonial-era buildings and ancient forts, the city offers a wealth of cultural discoveries for all to enjoy.
The city was once the center of French colonial administration and later became the capital of the Kingdom of Haiti under King Henry I. Its historical significance is evident in its well-preserved colonial architecture and the stories passed down through generations of locals who take great pride in their rich heritage.
Historical Landmarks You Can't Miss
When exploring Cap-Haitien, you'll want to visit some of its most renowned historical landmarks. For instance, the Citadelle Laferrière is an impressive fortress atop a mountain, providing awe-inspiring views of the city and its surroundings. Constructed as a symbol of liberation after the Haitian Revolution, this fortress stands as a powerful reminder of the country's strength and determination.
Another must-see site is the Sans-Souci Palace, a former royal residence where extravagant parties and diplomatic events took place in the past. Although it is now in ruins, the palace's grandeur and elegance remain visible, transporting visitors back to an era of regal luxury and exotic opulence.
The Cathedral of Our Lady, an exquisite example of French colonial architecture, proudly stands in the heart of Cap-Haitien. It's definitely something you'd want to take advantage of! This stunning building has witnessed the city's history and continues to serve as a vital place of worship and contemplation for locals and travelers.
Immerse Yourself in Local Culture
Beyond its historical sites, Cap-Haitien also offers a lively cultural scene. Visitors can fully engage with local customs by attending vibrant festivals, connecting with local artisans, and indulging in traditional Haitian dishes. At Residence Royale Hotel, we take pride in promoting and preserving the unique aspects of Haiti's culture, ensuring our guests can enjoy genuine experiences during their stay.
In Cap-Haitien, visitors can also explore bustling markets filled with vibrant colors and enticing scents, where artisans showcase their handmade crafts and delicacies. Take the opportunity to learn about voodoo, an important aspect of Haitian spirituality and cultural identity, by attending traditional ceremonies or conversing with local practitioners. These experiences will offer a deeper understanding of the complexity and richness of Cap-Haitien's cultural tapestry.
Unwind and Recharge at Residence Royale Hotel
After a day of uncovering Cap-Haitien's cultural gems, guests can return to the comforting embrace of Residence Royale Hotel. Our luxurious lodgings, equipped with contemporary amenities and plush furnishings, create the perfect environment for relaxation and renewal. Moreover, our rent-a-car service enables guests to explore the city and its surroundings according to their preferences.
Residence Royale Hotel also honors Haitian culture by offering information about local experiences and events. Guests can enjoy traditional music and dance performances, as well as engage in art workshops and culinary demonstrations, further deepening their appreciation of Haiti's rich heritage.
Book a Room Today!
Residence Royale Hotel effortlessly combines luxury and cultural immersion for guests who wish to delve into the vibrant cultural history of Cap-Haitien. From awe-inspiring historical sites to spirited local traditions, this city promises an extraordinary journey through the essence of Haitian history.
Don't miss out on the opportunity to experience the enchantment of Cap-Haitien – book your stay at Residence Royale Hotel now and prepare to uncover a world of wonders right at your doorstep.