Are you ready to escape the sweltering summer heat and enjoy a luxurious poolside experience? Look no further than Residence Royale Hotel in Okap, the ultimate destination for a refreshing and memorable summer vacation. We offer excellent amenities, delicious food, and a relaxing atmosphere for guests of all ages. Our poolside extravaganza is the perfect way to unwind and cool off.
At Residence Royale Hotel, we pride ourselves on providing exceptional service and comfort to our guests. Our poolside oasis is designed with your relaxation and enjoyment in mind, ensuring a summer vacation you'll never forget. To book a room, call us at +509 2230-1316 or at +509 3445 4545. Alternatively, use our online platform to book any room and begin your vacation at your beautiful hotel!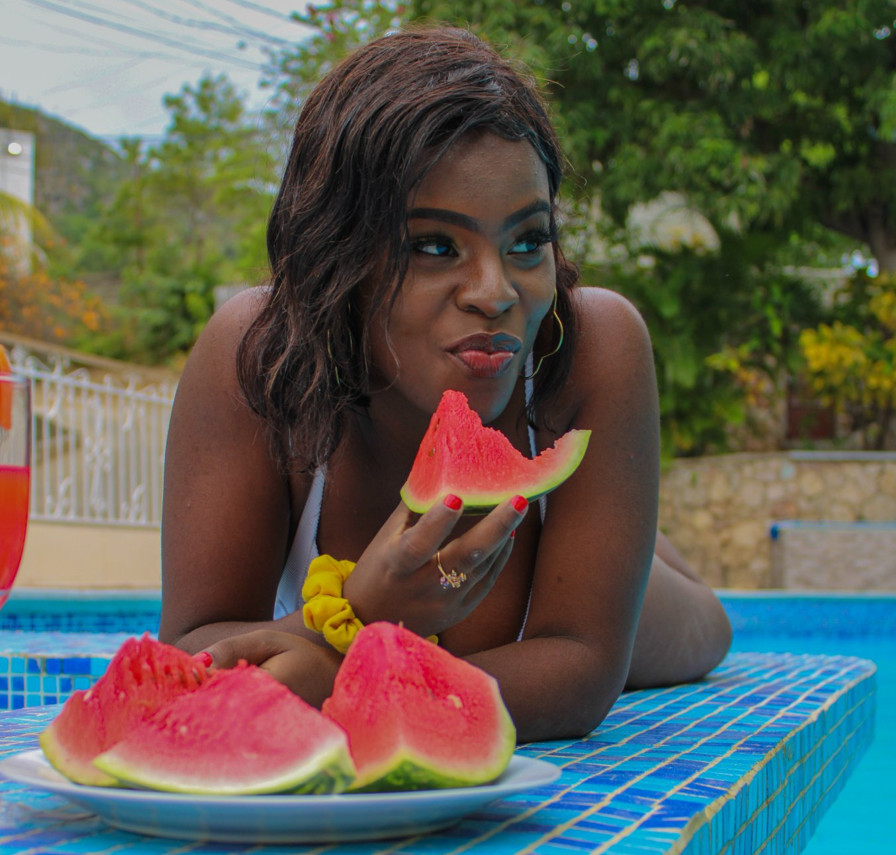 Refresh and Recharge at Our Luxurious Pool
Our beautiful swimming pool, open year-round, offers the perfect escape from the summer heat. Surrounded by lush gardens and a sun terrace, guests can lounge in a tropical paradise, sipping refreshing beverages from our pool bar and soaking up the sun. With free Wi-Fi available, you can stay connected while enjoying the serene environment of our pool oasis.
Thanks to our wide range of amenities and services, we'll make your stay as enjoyable as possible! Enjoy the convenience of free and secure parking, private check-in/check-out, concierge service, and shuttle service. We provide a shared lounge and TV area, family rooms, and car hire services for your entertainment.
The luxury and comfort of an experience with Residence Royale Hotel are unforgettable! Our Rent-a-Car service has more than 500 cars ready to take you on your dream vacation throughout Haiti. Once you're done chilling off at our pool, you can start a trip down Haiti's streets, visit its historical monuments, and enjoy the summer vibe.
Savor Delectable Summer Cuisine
No poolside extravaganza is complete without a tempting selection of summer treats and beverages. Our on-site restaurant serves a diverse range of cuisines, including:
Cajun/Creole
Caribbean
International (French, American)
Grill/BBQ
Cocktail hour is also a key element of the Residence Royale Hotel experience. You can choose between buffet and a la carte for breakfast, brunch, lunch, and dinner. And remember to visit our pool bar to enjoy the perfect refreshing cocktail or non-alcoholic beverage while enjoying the warmth of the Caribbean sun. Whether you're craving a quick snack by the pool or a high-class dinner with family, our chefs are at your disposal. We're fully dedicated to satisfying your palate and making every meal memorable.
At Residence Royale Hotel, we welcome guests of all ages, making our hotel the ideal destination for families, couples, and lone travelers. Our air-conditioned family rooms offer a comfortable and relaxing experience, ensuring everyone has a good night's sleep. There is no age requirement for check-in, so even younger guests can enjoy our exceptional hospitality.
To further enhance your stay, we offer daily housekeeping to keep your room fresh and tidy. Our dedicated laundry services make it easy to keep your wardrobe clean during your vacation, so you can focus on enjoying your time with us. Moreover, all of our rooms are non-smoking because we care about our guests' health!
Book a Room Now!
When it comes to summer relaxation and fun, Residence Royale Hotel has everything you need to create unforgettable memories. So, get your swimsuit and sunglasses, and join us for a poolside extravaganza that will create special memories for years to come.
Don't hesitate to call us at +509 2230-1316 or at +509 3445 4545. Alternatively, use our online platform to book a room today!