Haiti, a vibrant Caribbean nation, is a unique travel destination with an intriguing landscape, a fascinating cultural past, and a range of thrilling adventures just waiting for you. Here at the Residence Royale Hotel in Okap, Haiti, we're ready to help you travel to Haiti with our top six suggestions.
It's always exciting to set out on a voyage to a new place. A special exhilaration develops as you anticipate seeing new places, experiencing other cultures, and trying new foods. Call us at +509 2230-1316 or at +509 3445 454 to learn more about our accommodations. Alternatively, book a room through our online platform!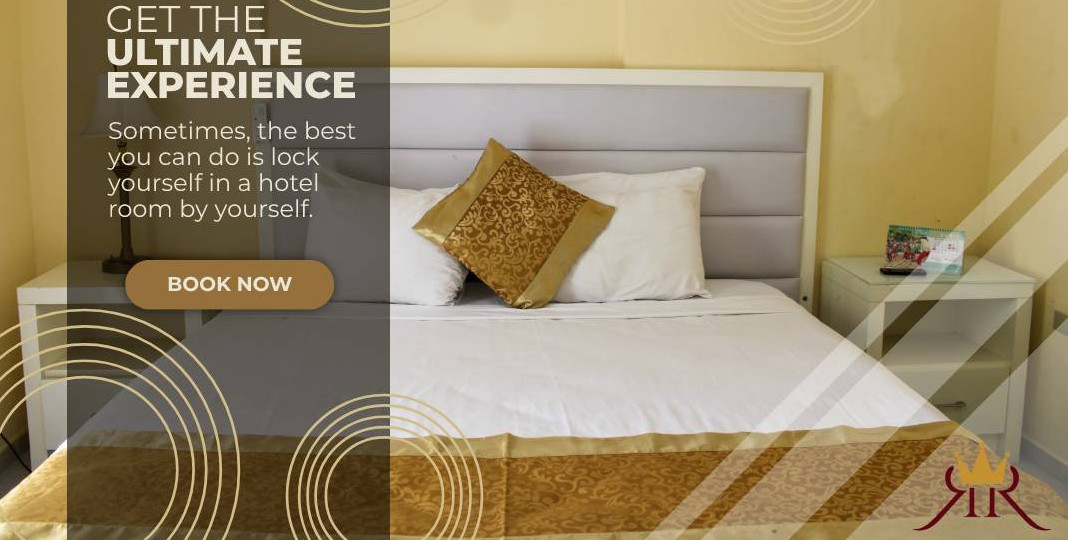 1. Embrace the Local Culture
One of Haiti's most distinctive features is its rich cultural legacy. It's an interesting place to explore because of the regional music, thriving arts scene, traditional dances, and historical landmarks. So, participate in the community, pick up some Haitian Creole words, and take in the culture. This will improve your trip and help you make long-lasting memories.
2. Try the Local Cuisine
The delicious Creole, French, African, and Spanish elements in Haitian food are combined with a special touch. Try some regional favorites like Poisson Gros Sel (salted fish), Pikliz (spicy coleslaw), and Griot (fried pork). Don't forget to eat some of the plentiful tropical fruits that Haiti has to offer. You can expect a delight for your taste buds!
3. Stay Connected
Even though cutting ties with technology can be rejuvenating, keeping online can be crucial, particularly when visiting a foreign country. At the Residence Royale Hotel, we provide all our visitors with free Wi-Fi, enabling you to easily share your experiences, keep updated, and travel the nation.
4. Embrace the Great Outdoors
For those who enjoy the outdoors, Haiti is a haven of stunning scenery and a wealth of biological diversity. The historic Citadelle Laferrière is a towering stronghold that offers sweeping views of the lush highlands from the unspoiled beaches of Labadee, where turquoise waters meet fine white sand.
There's a world of natural wonder waiting to be explored. Be sure to pack comfortable hiking shoes, a hat, and sunscreen to protect against the tropical sun, and don't forget your camera to capture the stunning panoramas. It'd be a pity not to take pictures of Haiti's marvelous views once you're here!
5. Plan for Transport
Having dependable transportation is essential when exploring a new area, especially one as diverse and dynamic as Haiti. Recognizing this necessity, Residence Royale Hotel provides its visitors with a thorough rent-a-car service.
This allows you to choose your own schedule and discover Haiti's natural beauty, cultural diversity, and history at your own leisure. Our Rent-a-Car service enables seamless transport throughout Haiti, whether you want to travel through busy metropolitan streets, explore far-off towns, or travel along picturesque coastline roads.
6. Stay at a Reputable Hotel
Your choice of accommodations can make or break your trip. Residence Royale Hotel has many amenities, including a year-round pool, a variety of dining options, a family-friendly setting, and 24-hour room service, to make your stay as comfortable and pleasurable as possible.
Finally, visiting Haiti is a distinctive experience. Being well-prepared will assist ensure that your trip will be one you'll remember because it's a dynamic country with lots to offer. Treat the local customs with respect, try new foods and the local cuisine, take in the scenery, arrange transportation, and pick a reliable hotel to improve your stay.
By following these tips, your Haitian adventure is bound to be an unforgettable experience. Don't hesitate to call us at +509 2230-1316 or at +509 3445 454.