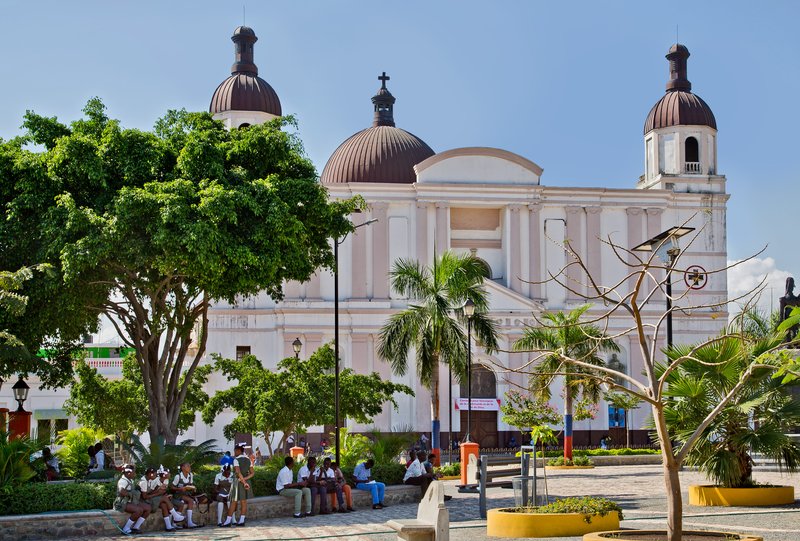 Located on the northern coast of Haiti, Cap-Haïtien is a vital port city to the island of Haiti. The island's long history as a capital of the north of Haiti led to the construction of the city's palace and Citadel; two must-see attractions in Cap-Haïtien.
Compared to the hustle and bustle of Port-au-Prince, Cap-Haïtien offers a more relaxed atmosphere to travelers. That atmosphere makes the city a great place to spend a holiday. After exploring the palace and Citadel, the beaches offer the chance for water sports and other beach fun.
Cap-Haïtien is a world away from the rest of Haiti, but in a way that means you will have more laid back space to stretch out in while you stay in the northern city. It is a great escape from the norm.
Flights
Hugo Chavez International Airport services Cap Haitien, and visitors can fly direct to the city from Miami, Fort Lauderdale, Nassau and Port-au-Prince. Visitors can also fly directly to Port-au-Prince and make the drive to Cap Haitien.
Visitors connecting to flights from Port-au-Prince to Cap Haitien can reach their final destination in around 30 minutes. A number of airlines fly tourists to the island and it won't break your budget.
Cap Haitien is a beautiful city that is miles away from Port-au-Prince in terms of atmosphere and is a perfect holiday destination.
Activities
Cathedral Notre Dam
The Cathedral Notre Dam is an imposing site as it looks down from its mountain perch. The cathedral is a throwback to Haiti's Christian roots and a brilliant place to explore for visitors to the island.
Citadel and Palace
The Citadel and palace are both UNESCO World Heritage sites and must-see venues. In fact, these are the two most important places to visit in Cap Haitien. Visitors interested in seeing both attractions can hire a guide to help explain the local history of both.
Place d'Armes
The Place d'Armes is the natural meeting point for local residents in Cap Haitien. The beautiful square is where everyone seems to congregate during sunset. It is a great place to sit and watch the world go by. You may even meet some talkative locals or other tourists.